"Your Partner In Transportation"
Hours of Operation Mon to Fri - 8:00AM to 5:00PM
Joanne Sanford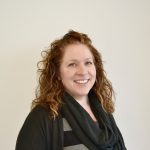 Joanne Sanford was born and raised in Guelph.  She attended Bishop MacDonnell High School and completed
her post-secondary schooling at Sheridan College.  At OPTVIA, Joanne keeps up on all workings of the Kitting
and Pick & Pack departments.  She is an animal lover and spends one day a week working at the Toronto Animal
Eye Clinic.  She enjoys working at OPTVIA because of the exceptional team that together provide our customers
with excellent service.
Favourite Sports Team: I normally decide game by game.
Favourite TV Show: "Coronation Street".
Favourite Food: Chicken Stir-fry.
Hobbies/Past Times: Gardening, time with family and friends, hiking or bike riding on Guelph's beautiful trails.
Favorite Quote: "Life is like a camera. Focus on what's important, capture the good times, develop from the negatives. And if things don't work out,
take another shot." – Author unknown.